In line with our commitment to gathering the top brain research institutions in Europe to address major challenges in brain health, benefiting from insights into data science, brain organization, and artificial intelligence gathered from the EU Flagship Human Brain Project.
The new members are:
"We are excited to welcome the new associate members from Spain" says CEO of EBRAINS Paweł Świeboda. "These institutions bring new value-added to the EBRAINS Research Infrastructure while their scientific quality will certainly be essential for the success of our future projects and developments. I am particularly pleased that the Spanish partners represent a whole spectrum of players, from research institutions through hospital networks to private companies."
About the new EBRAINS associate members:
 
Bitbrain was founded in 2010 as a spin-off of a research team from the University of Zaragoza (Spain). Throughout the years, the company has fused neuroscience and engineering to develop the latest generation of practical neurotechnology, integrated in solutions with high value for our society.
Bitbrain is a pioneer in approaching brain-computer interface applications outside the lab, and has knowledge in neurotechnology, biomedical engineering, artificial intelligence, and data science accumulated at the university since 1998.
The company collaborates with a wide range of scientists worldwide and today is a reference in the sector. Over 600 individual institutions in more than 35 countries rely on its products, aiming to advance the expansion of neurotechnology and digital brain health in society.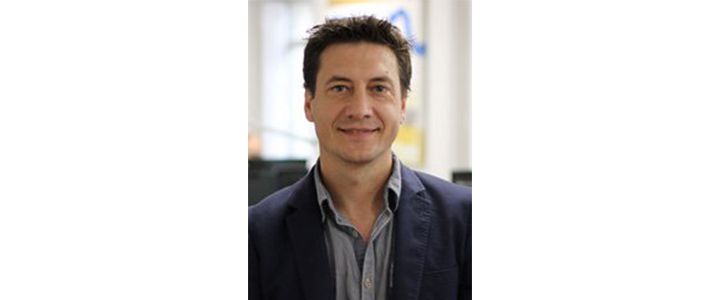 "EBRAINS is a strategic project for Bitbrain since it will allow us to place our neurotechnology background at the service of the brain science and development community", comments Javier Mínguez, Co-founder of Bitbrain.
 
The Institut de Recerca Sant Joan de Déu (IRSJD) is a center for research and innovation in biomedicine; created in 2015 through a collaboration agreement between SJD Barcelona Children's Hospital, Universitat de Barcelona, Universitat Politècnica de Catalunya, BarcelonaTech (UPC), Parc Sanitari Sant Joan de Déu and Fundació de Recerca Sant Joan de Déu.
IRSJD has the mission of researching health problems that pertain to pediatric medicine and how they affect human development, both in the field of physical and mental health, with the aim of improving well-being and quality of life of the population. This scientific and technological knowledge is the ideal platform to offer innovative clinical, diagnostic, therapeutic, and preventive solutions to patients in their personal and social life projects.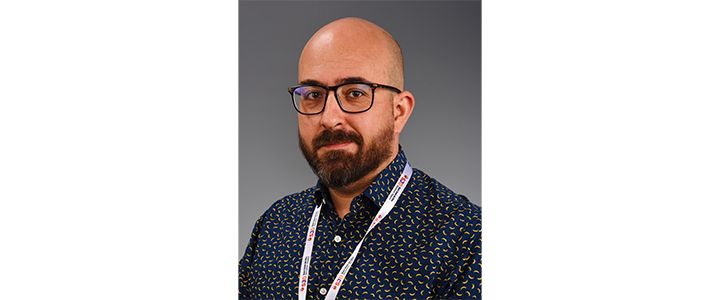 "The incorporation of Institut the Recerca Sant Joan de Déu in the EBRAINS platform will allow us to contribute our experience and singularity in pediatric and fetal medicine, and have the opportunity to establish new partnerships for collaboration and participation in the development of new projects", comments Dr. Josep Munuera, head of the Pediatric Computational Medical Imaging Center (PeCIC). "For its part, EBRAINS will give us a visibility space for our services, making it easier for researchers, institutions and companies to access them. In the case of the Department of Diagnostic Imaging and the PeCIC, we make available to the EBRAINS platform: a 3-Tesla MRI, a medical image processing laboratory (which allows for quantification, radiomics and the application of artificial license intel algorithms) and a biobank of cloud images, among which the collection of pediatric cerebral vascular images currently stands out".
IRSJD also contributes to the EBRAINS platform the collection of neurological tissue samples from the Pediatric Biobank of the SJD Barcelona Children's Hospital and the Neurological Tissue Biobank of the Parc Sanitari Sant Joan de Déu.
 
Founded in 1996, the August Pi i Sunyer Biomedical Research Institute (IDIBAPS) is a biomedical research centre of excellence that addresses the most common diseases in our environment. It is a public consortium comprising the Catalan Government (Generalitat de Catalunya), the Hospital Clínic Barcelona, the Faculty of Medicine and Health Sciences at the University of Barcelona, and the CSIC Institute of Biomedical Research of Barcelona. About 1,500 professionals are organised into a hundred research groups. The Institute undertakes translational research, i.e., it focuses on ensuring that the questions that arise at the patient's bedside have a response in the laboratory, and that advances made in the laboratory are promptly applied to patients. With over 1,400 articles published annually, it is the leading biomedical research centre in Spain.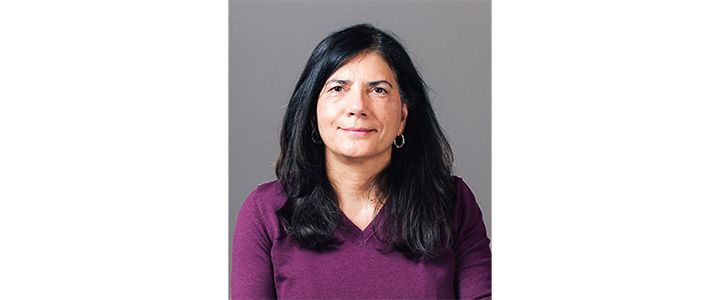 "With our participation in EBRAINS we hope to take a step forward in the study and understanding of the brain and the pathologies that affect it" says Mavi Sanchez-Vives, MD, PhD Systems Neuroscience IDIBAPS group leader and ICREA Research Professor. "EBRAINS is a shared European infrastructure of data, atlases, methods and facilities, to which IDIBAPS contributes with the imaging platform and the neurological tissue bank of the Biobank. We are confident that this infrastructure will facilitate research and innovation in neurosciences, and that in the medium and long term it will have a positive impact on the diagnosis and treatment of neurological diseases."
 
Quirónsalud is the leading hospital group in Spain. As part of the firm's parent company, Fresenius-Helios, Quirónsalud also belongs to Europe's largest family of hospitals. Outside of Spain, Quirónsalud also has operations in Latin America, particularly Colombia and Peru. The group has a total headcount of over 45,000 employees who work in more than 160 health centers, 55 of which are hospital facilities totaling 8,000 beds. Quirónsalud's patients receive care that combines state-of-the-art technology and highly specialized, internationally renowned staff. The company's portfolio features Hospital Universitario Fundación Jiménez Díaz, Centro Médico Teknon, Ruber Internacional, Hospital Universitario Quirónsalud Madrid, Hospital Quirónsalud Barcelona, Hospital Universitario Dexeus, Policlínica de Gipuzkoa, Hospital Universitari General de Catalunya, and Hospital Quirónsalud Sagrado Corazón, to name a few.
The Quirónsalud group strives to promote teaching, and nine of our hospitals have university affiliation. Medical and scientific research is also a priority for the company, led by the Health Research Institute - Fundación Jiménez Díaz, an institution accredited by the Secretary of State for Research, Development, and Innovation.
Quirónsalud care services operate as interdisciplinary units and networks, allowing local expertise from the many group health centers to be shared throughout the network, thus maximizing clinical translation of our research findings. Quirónsalud is currently conducting numerous research projects across the country, and many of its health centers are engaged in other cutting-edge investigation efforts, particularly in the fields of oncology, cardiology, endocrinology, gynecology, and neurology, among others.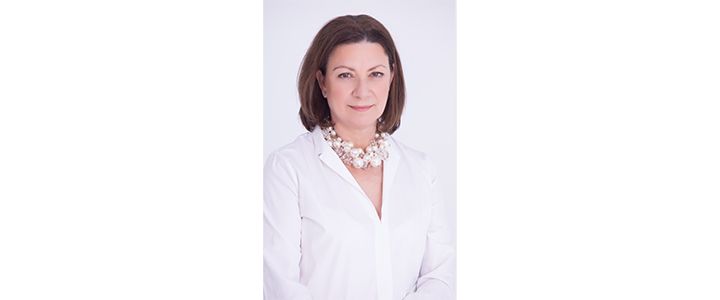 "Quirónsalud is taking part in the EBRAINS Project as an example of its commitment to being at the forefront in research and innovation in the neuroscience field, promoting access to cutting-edge technology and the integration of its specialists in international research groups of renowned prestige" comments Dra. Leticia Moral, Chief Medical Officer of Quirónsalud. "All of this, aimed at offering its patients an excellent care service, which contributes to early detection and immediate personalised treatment, resulting in an improvement in the disease's evolution and in patients' quality of life."
 
The Universidad Rey Juan Carlos, founded in 1996, is the newest of the public universities in the Community of Madrid. It enrolls currently around 45,000 students, being the second largest university in Madrid according to student enrollment. The URJC has five campuses: Alcorcón, Aranjuez, Fuenlabrada, Madrid and Móstoles, and currently offers more than 340 degrees, of which 67 are undergraduate, 9 are English-speaking, 9 are blended, 74 are double degrees and 63 are official university master's degrees, which are distributed in five branches of knowledge.
The Universidad Rey Juan Carlos promotes active cooperation projects with companies and scientific and cultural institutions, as one of its priority objectives is to be permeable to the social and productive environment. Seeking academic excellence to obtain the best professional qualifications for students is also central in the URJC's goals.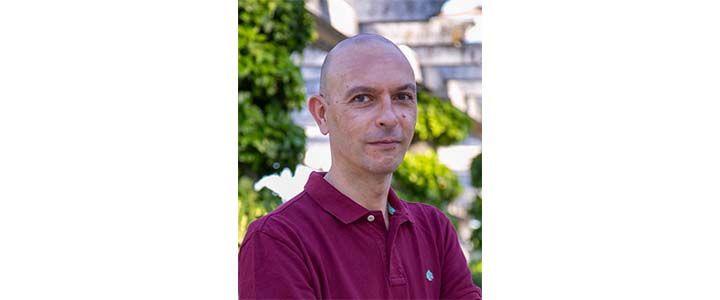 "The Universidad Rey Juan Carlos has been part of the HBP project since its very beginning, leading the Visualization of structural, functional and connectivity information at different levels of abstraction" says Óscar David Robles Sánchez, Deputy Director of Quality and Study Programs at Universidad Rey Juan Carlos. "Taking part in EBRAINS, we will continue working hand in hand with neuroscientists in an effort to make our visualization tools grow, offering new capabilities and functionalities that will contribute to the advancement of neuroscience."
To learn more about becoming a member of EBRAINS, download our brochure.