Researchers at FENS 2022 meet EBRAINS during networking event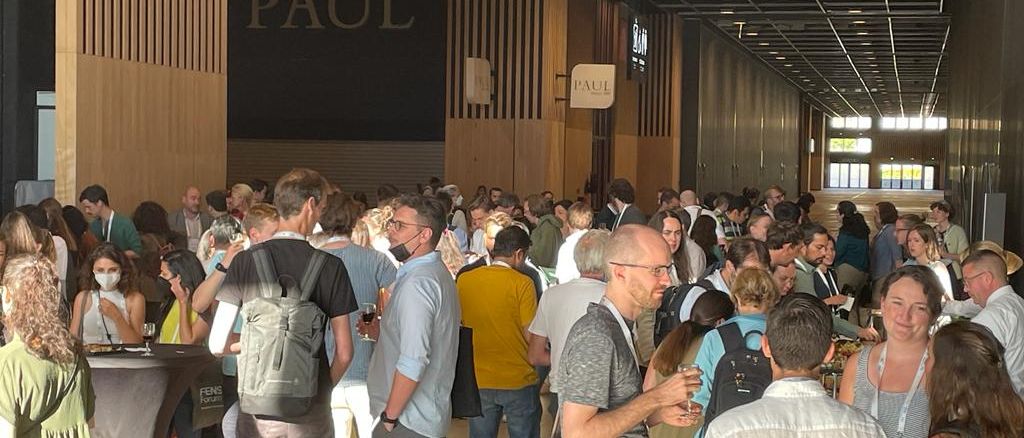 Attendees at the FENS Forum 2022 had the chance to learn how EBRAINS research infrastructure is supporting the future of brain science in Europe during a dedicated networking event this Monday, 11 July.
Pawel Swieboda, CEO of EBRAINS and France Nivelle, Chief Communications and Content Officer of EBRAINS, introduced the digital research platform and the cutting-edge resources available for brain researchers.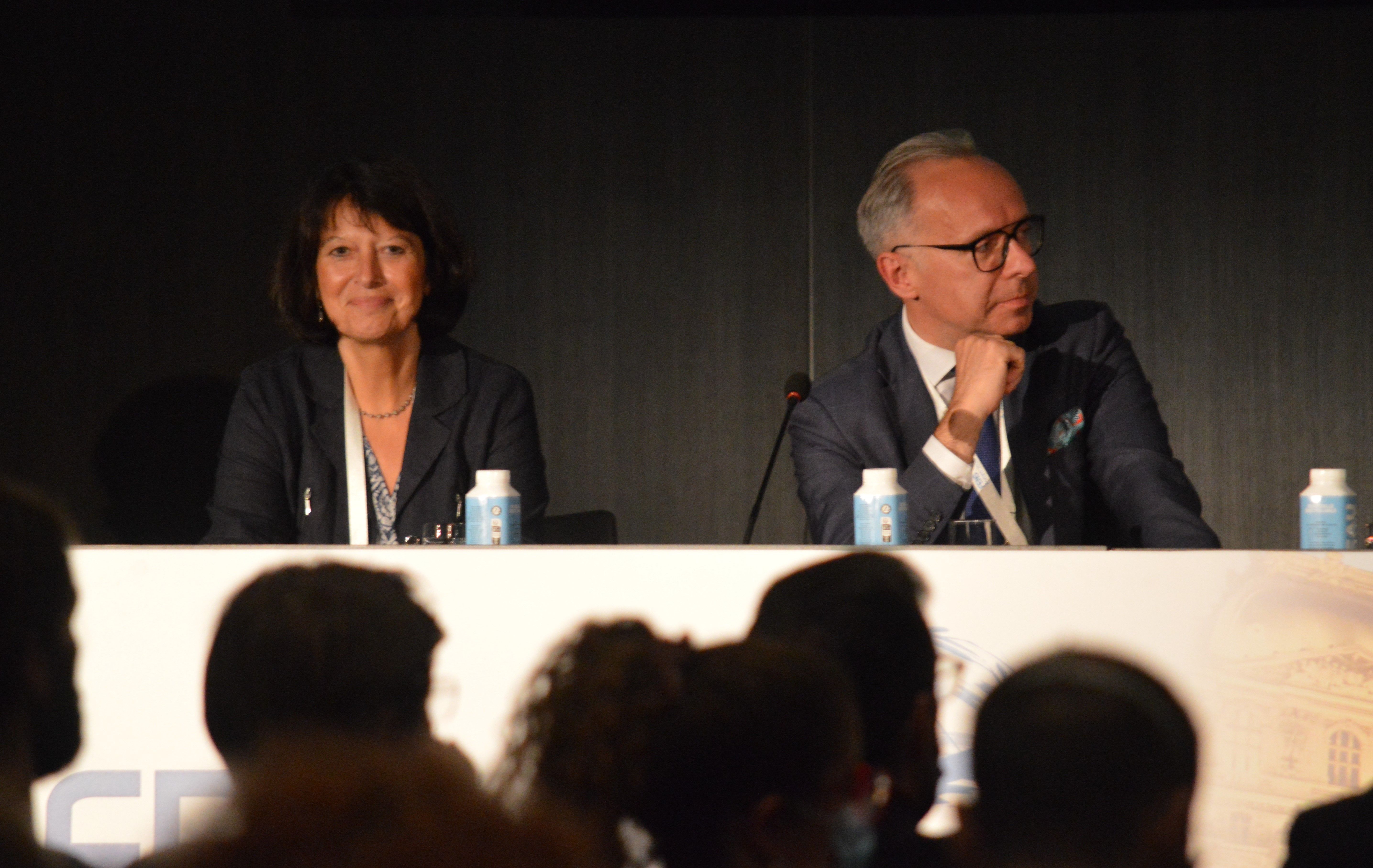 André Syrota, Chairman of the Board of Directors of EBRAINS, declared, "HBP has brought together more than 150 institutions to improve the knowledge of the brain. We thank all our scientists that have made this a valuable platform. EBRAINS now has the ambition to serve this community at large, and we are open and looking forward to including more and more in the future".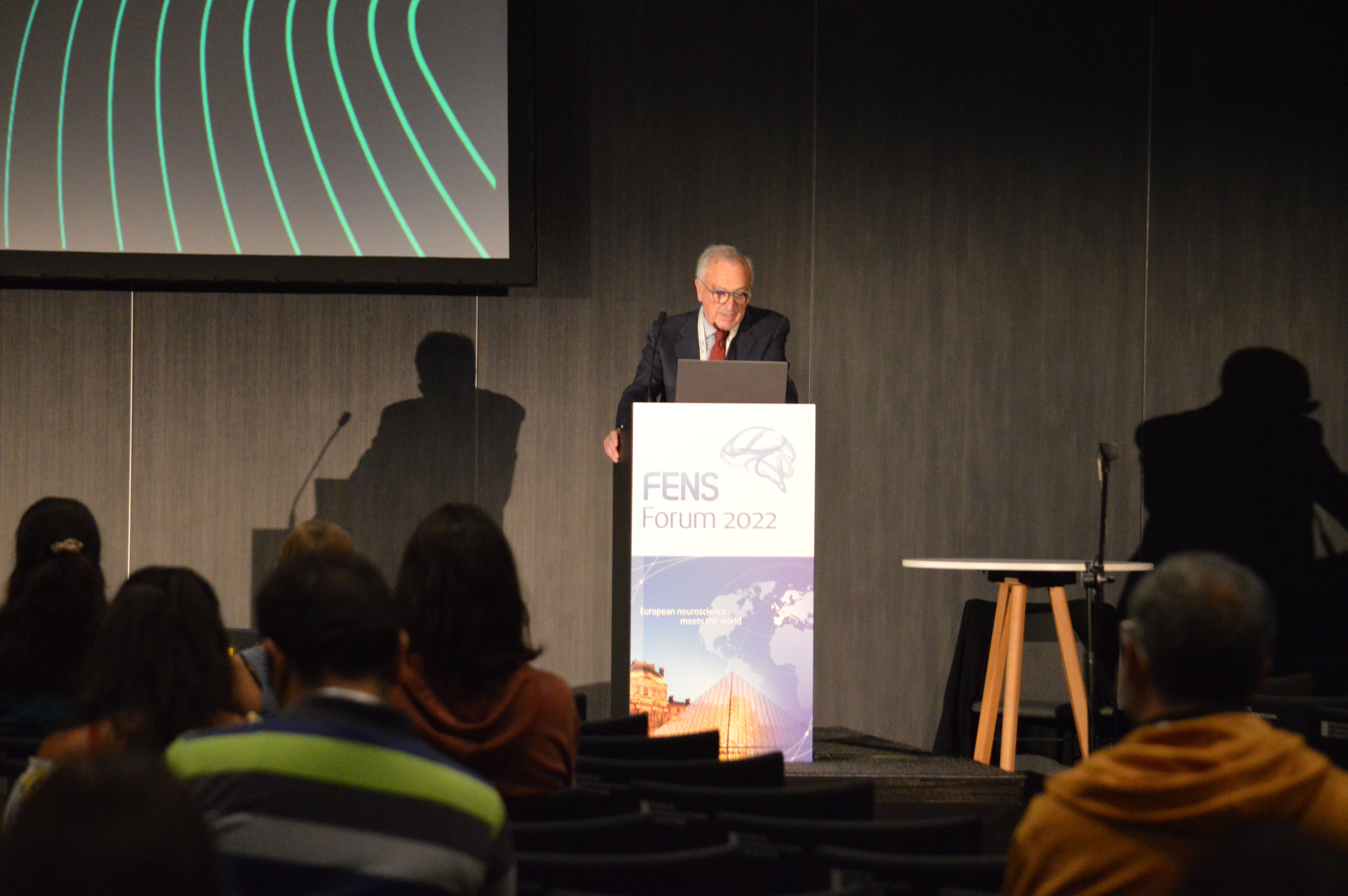 Philippe Vernier, who leads the EBRAINS French node, listed all the specific institutions involved as an example of what an EBRAINS node looks like at a national level and renewed the call to join and support the project. "In France alone, we have provided strong contributions to human-animals brain atlases, neuromorphic computing, and whole-brain simulation models. The breadth of the project is so vast that sometimes we are unaware of its full extent".