Science and technology
20 Nov 2023
Siibra-Explorer Tutorial: Zooming into a brain region of interest to the level of individual cells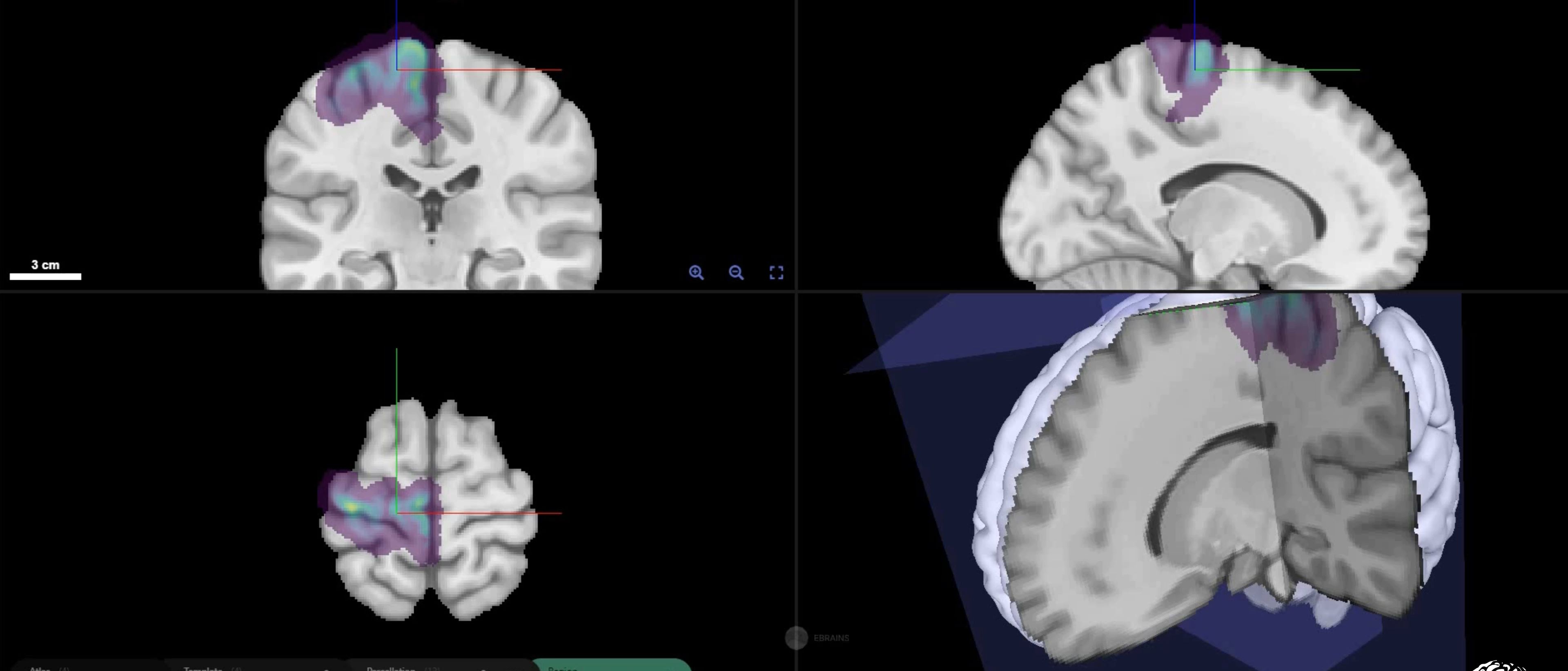 siibra-explorer is a browser based 3D viewer for exploring brain atlases that cover different spatial resolutions and modalities, giving you easy access to EBRAINS brain atlases.
What You'll Learn
Selecting Your Region of Interest: Discover how to find specific areas of the human brain.
Navigating the Interface: Learn how to work with the Siibra-Explorer interface, making it easy to find and explore brain sections with high resolution.
Accessing High-Resolution Brain Sections: Uncover the steps to access high-resolution images, providing unprecedented detail for your research.
Analyzing Data: Dive into the advanced features of Siibra Explorer with a visual overlay of cortical layers, making it easy to localize cells in a brain region of interest.
Who Should Watch
Researchers and Scientists: Elevate your research with detailed, high-resolution brain sections tailored to your region of interest in whole-brain sections.
Students and Educators: Enhance your understanding of neuroanatomy by exploring the intricacies of the brain in unprecedented detail.
Brain Enthusiasts: Explore the human brain with Siibra Explorer.

Siibra-Explorer Tutorial: Zooming into a brain region of interest to the level of individual cells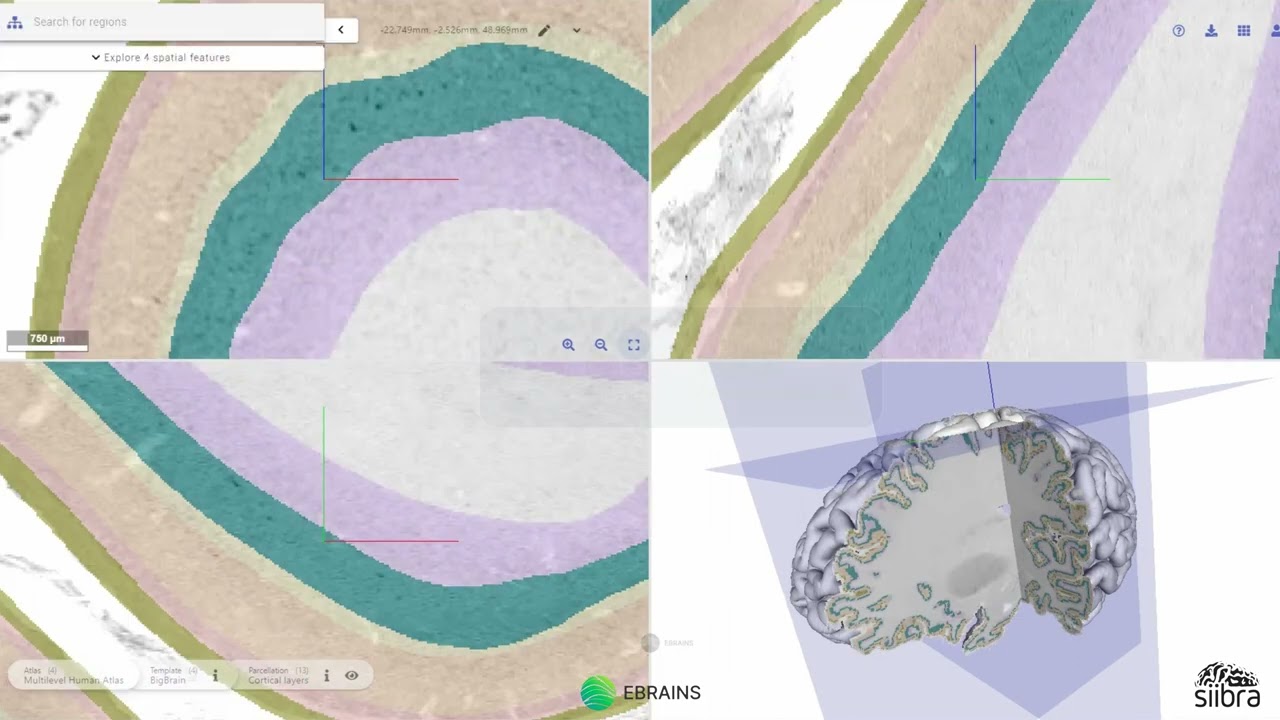 Citations
Amunts, K., Lepage, C., Borgeat, L., Mohlberg, H., Dickscheid, T., Rousseau, M-É., Bludau, S., Bazin, P-L., Lewis, L., Oros-Peusquens, A-M., Shah, N., Lippert, T., Zilles, K., Evans, Al. (2013). BigBrain: An Ultrahigh-Resolution 3D Human Brain Model. Science, Vol 340, Issue 6139 pp. 1472-1475. DOI: 10.1126/science.1235381
Amunts, K., Mohlberg, H., Bludau, S., & Zilles, K. (2020). Julich-Brain: A 3D probabilistic atlas of the human brain's cytoarchitecture. Science, 369(6506), 988–992. DOI: 10.1126/science.abb4588
Wagstyl, K., Larocque, S., Cucurull, G., Lepage, C., Cohen, JP., Bludau, S, et al. (2020). BigBrain 3D atlas of cortical layers: Cortical and laminar thickness gradients diverge in sensory and motor cortices. PLoS Biol, 18(4): e3000678. DOI: 10.1371/journal.pbio.3000678

Science and technology

20 Nov 2023

Science and technology

17 Nov 2023