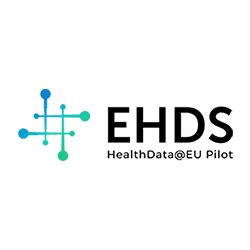 EHDS
HealthData@EU Pilot
The European Health Data Space (EHDS) pilot project (HealthData@EU pilot) has been set up to create and test a first version of the European Health Data Space for secondary use.
The EHDS seeks to address the challenges associated with health data sharing in the EU – such as lack of interoperability and unclear legal systems – by establishing a health data sharing framework that will benefit patients, healthcare professionals, researchers, policy makers, and industry.
EBRAINS is part of the consortium which will build the first version of the future European Health Data Space (EHDS) and contributes as a data provider platform, IT infrastructure; it supports the project by providing IT security, metadata catalogues, data quality and interoperability.


Project partners
Health Data Hub

Coordinator

EBRAINS

Sciensano

Findata

Health Data Lab

Norwegian Directorate of eHealth

National Directorate General for Hospitals

Croatian Institute of Public Health

Aragon Health Sciences Institute

European Centre for Disease Prevention and Control

European Medicines Agency

BBMRI-ERIC

ELIXIR

Orphanet

European Public Health Association

Spanish Ministry of Health